Saturday: Addison's Birthday Party was amazing! I promise to get the pictures posted soon.
Saturday Evening: I spoke on the phone for the 1st time to my birthfather and one of my half brothers...I will be writing a separate post about that soon too.
Sunday: Relaxing day. Brian took Addison to the park then my Dad and Brian went fishing.
Monday: I took the day off to spend Addison's birthday with her. We started our day off at the beach, then met my Dad for lunch. After lunch Dad and I took her to the movies to see the Croods. Great movie! Brian wanted to see her on her birthday so we traveled to met him halfway between his work and home and he surprised her. We were at the mall and she was riding on some toys. She looked at me and said "I wish Daddy didn't have to work." Perfect timing. I told her to close her eyes tightly and make a wish and maybe he would appear. So she did then opened her eyes and said "That didn't work Mommy. He's not here." I then told her to turn around and Brian was standing behind here. She squealed so loud that several people turned and looked. :::Tears::: Some pics below from Monday.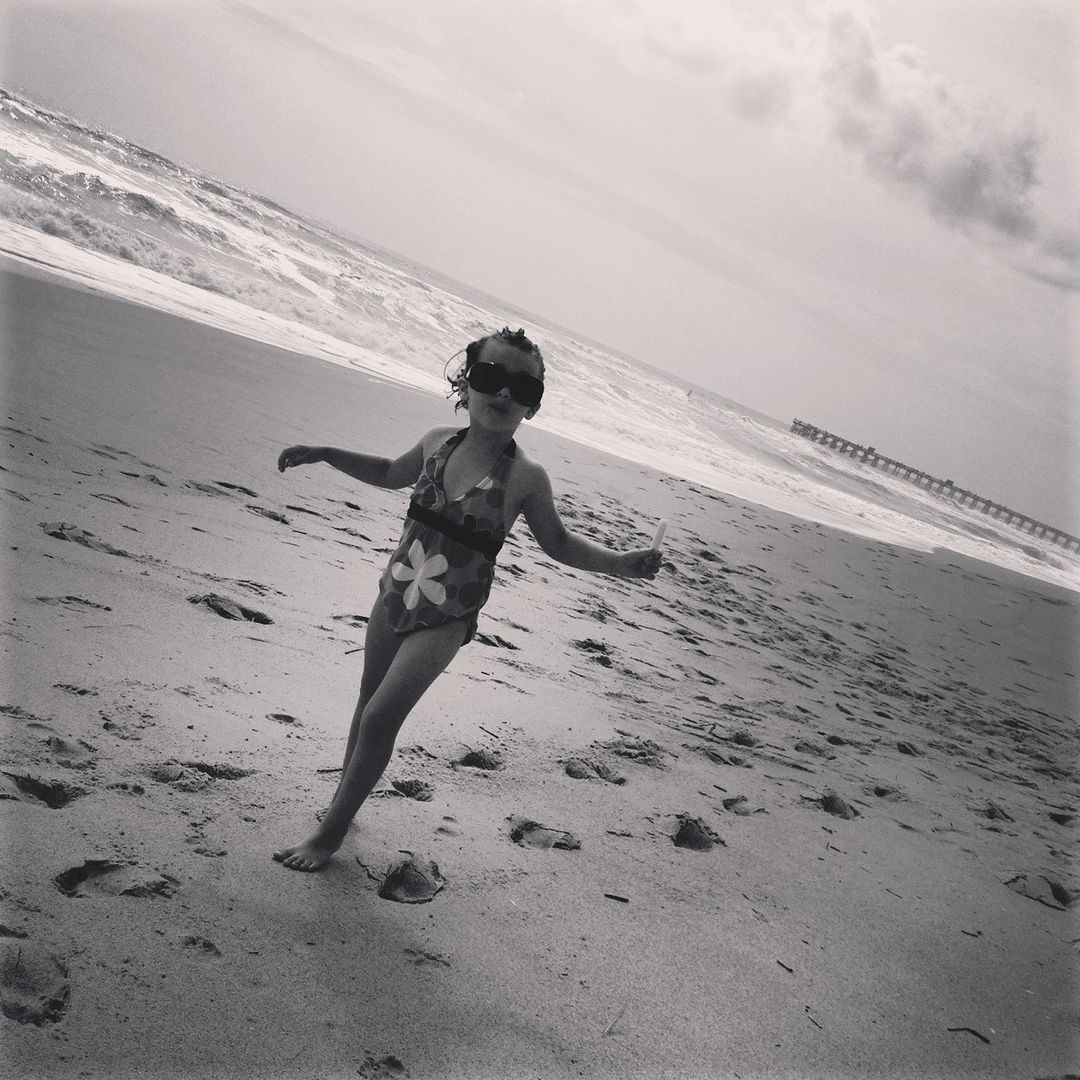 Morning at the beach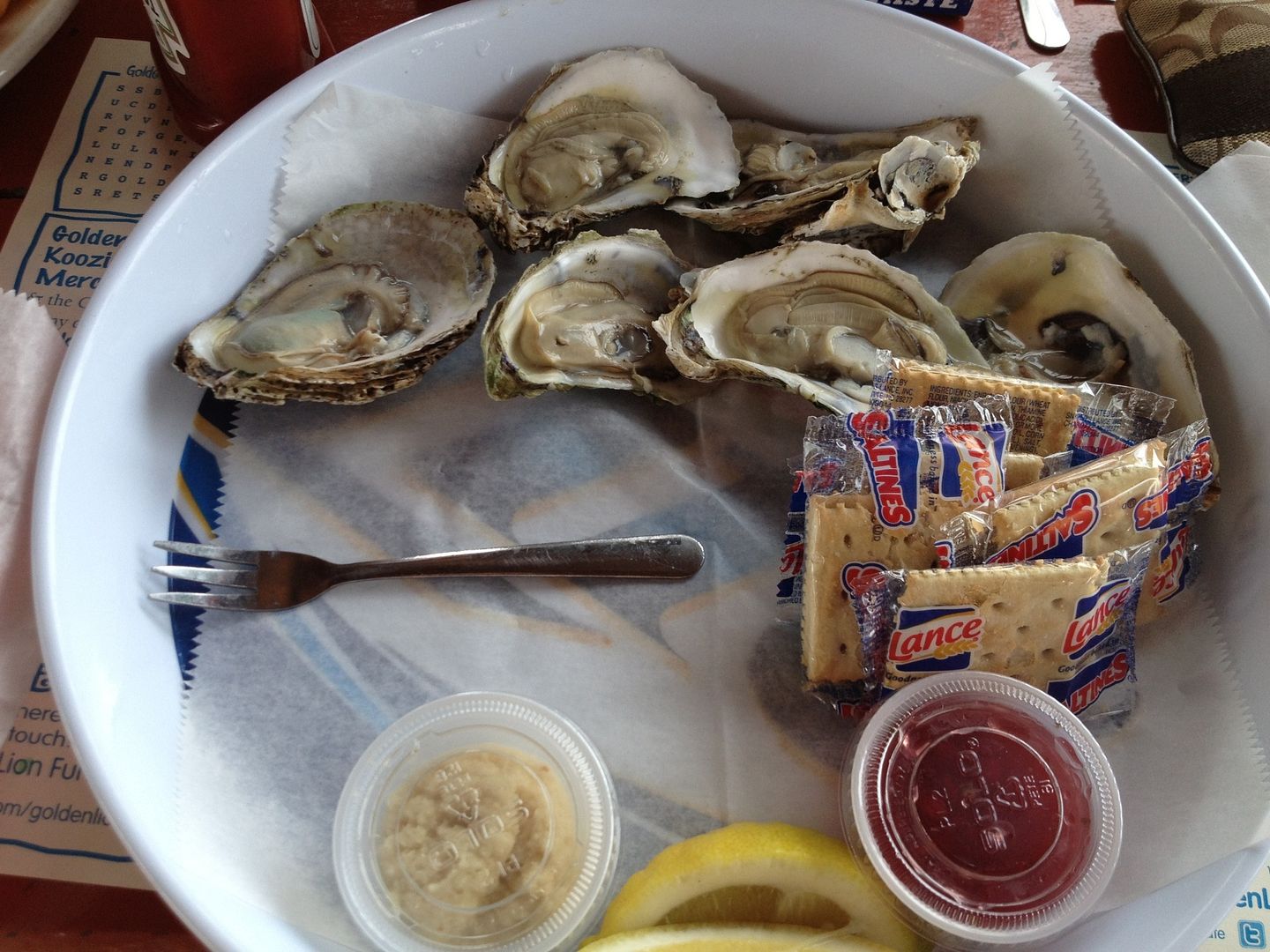 Oysters for lunch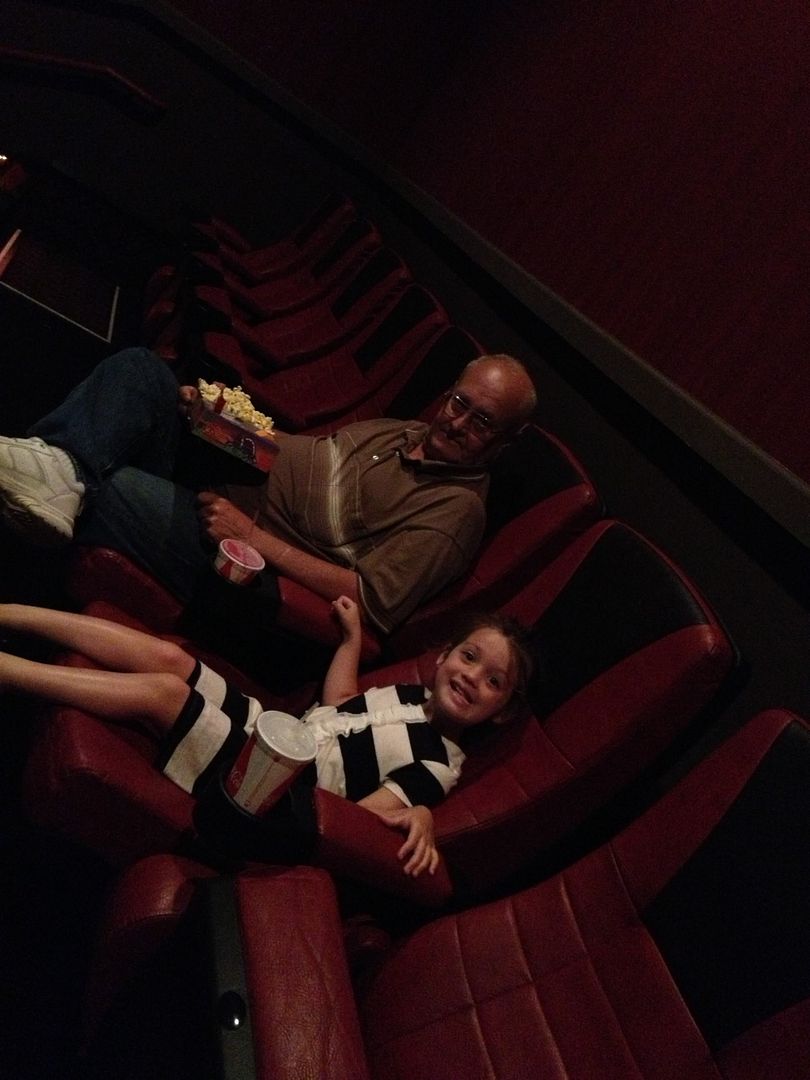 At the movies with Papa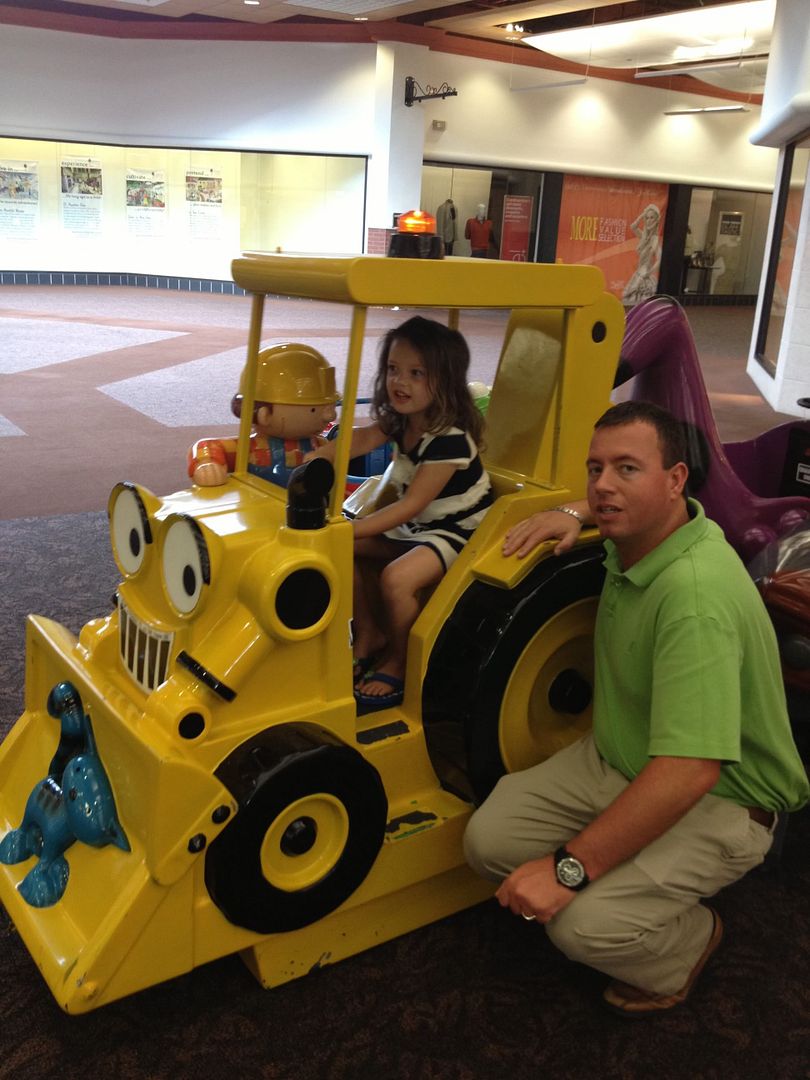 Daddy came to surprise her
Tuesday: Talked on the phone with my birthmom. She is just awesome. We get along so well and I'm so thankful she is a wonderful person.
Wednesday: Addison woke up saying she had an earache. I gave her ibuprofen and sent her to school because I had a big day at work that I couldn't miss.(feeling like a bad mom) I have a mole that started itching so of course I googled it and the results say "Itchy moles can be a sign of melanoma" Great! I called my dermatologist and can't get in until the 17th. Thankfully my sister in law's best friend is a dermatologist so she's sending her a pic so I know whether to anxiously worry for the next 2 weeks or to put my mind at ease. Had a great text message conversation with my half brother. Addison had a fever when she got home from school.
Wednesday Evening: Chatted with my birthfather on instant messenger. It's great getting to know him.
Thursday: Addison woke up at 3:40am this morning burning up. Gave her some more medicine. Thankfully I have the world's best Dad and he's coming over to watch her and take her to the Doctor this morning. When Enzo woke up he had a nasty cough but no fever so I sent him to school. I'm sure he'll be sick tomorrow. Ugh!!
Can't wait to see what the weekend brings...