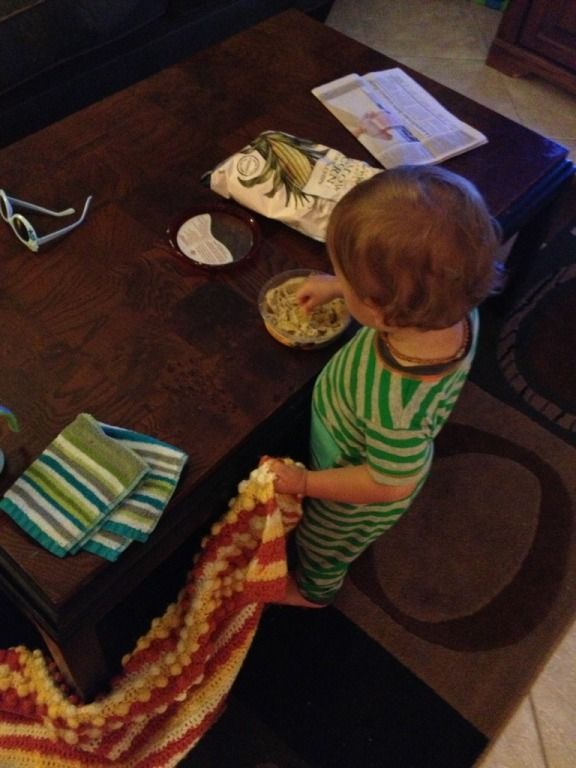 Enzo loves hummus so much that he chose it for breakfast on Saturday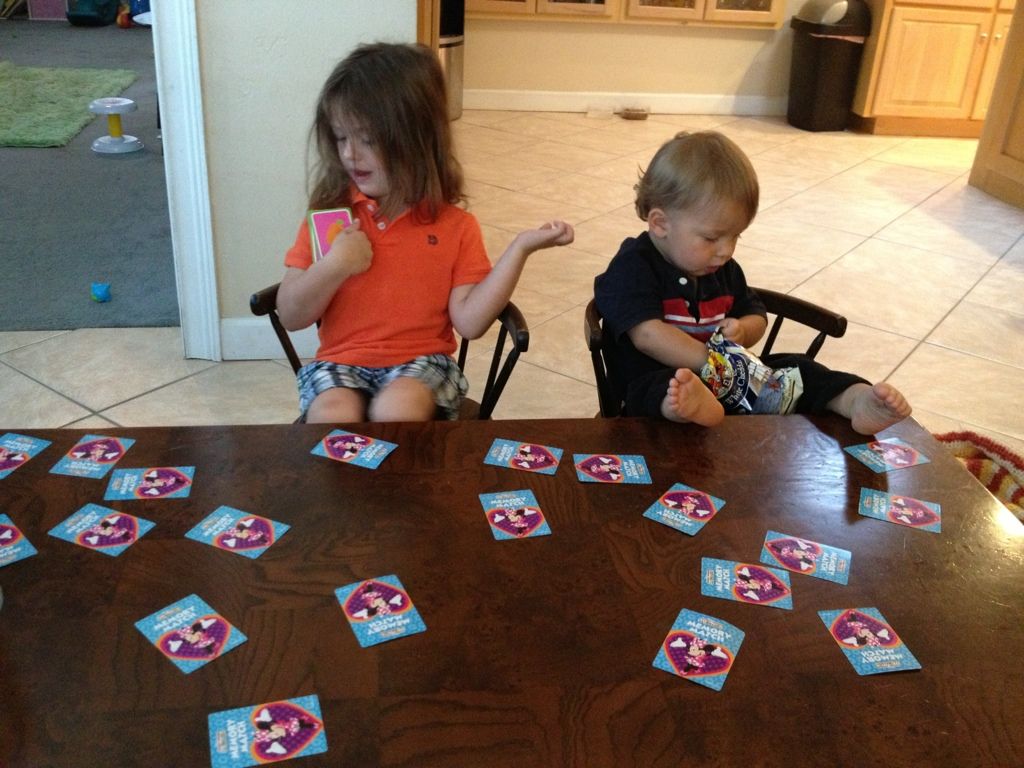 Typical Saturday morning. Addison playing memory match (by her rules, of course) and Enzo eating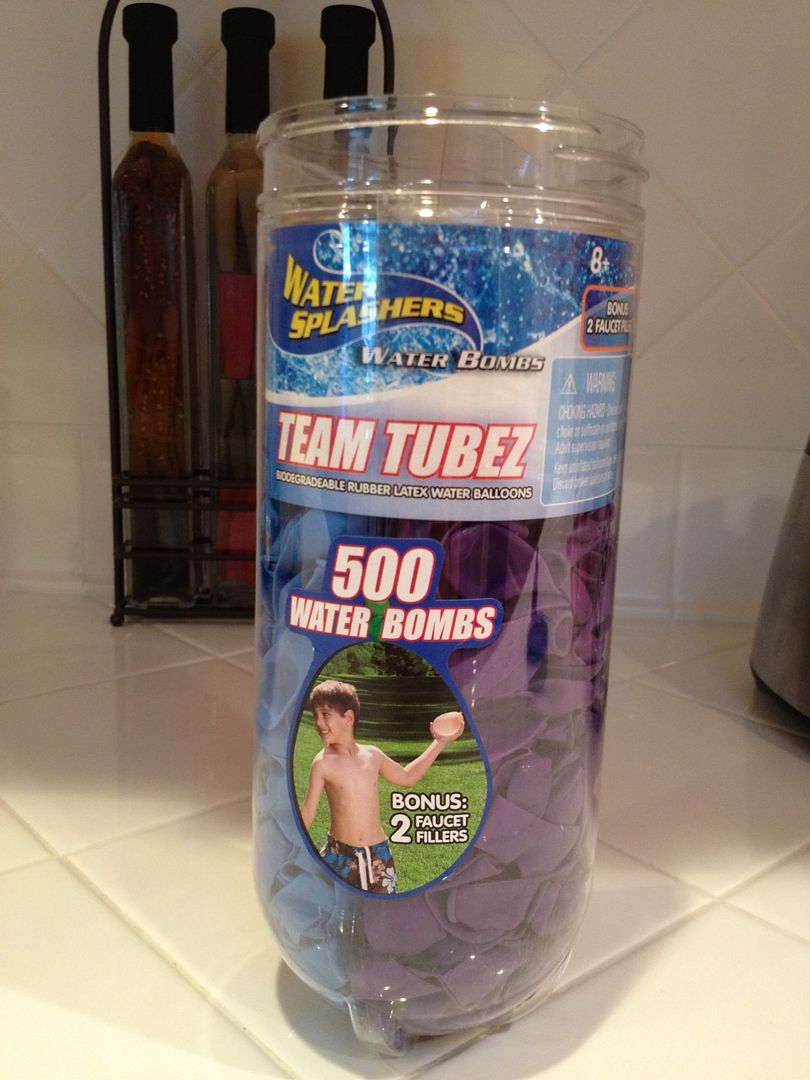 Brian is such a kid at heart. He was so excited to show me these when he got home from the store. The kids had a blast despite the fact that it looked as though our home was flooded...inside and out.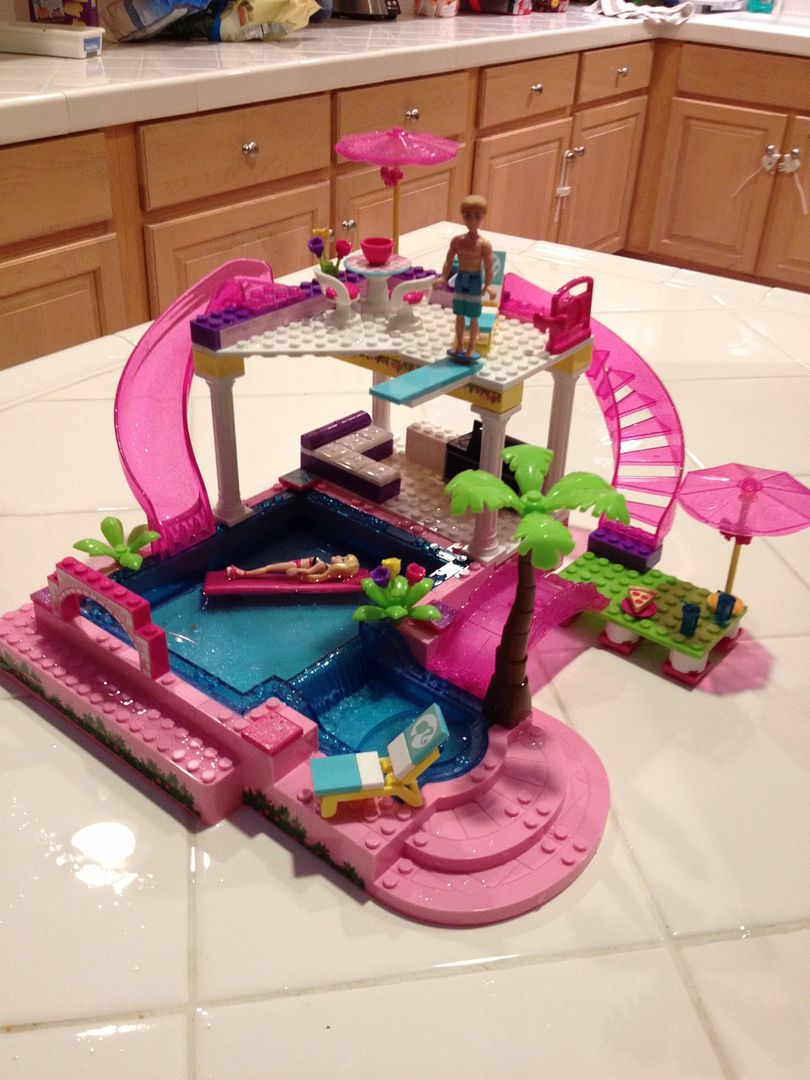 Dear Brian, Next time you decide to buy Addison a Barbie toy please make sure it's a toy and not a 160 piece mega block toy that took ME 90 minutes to complete.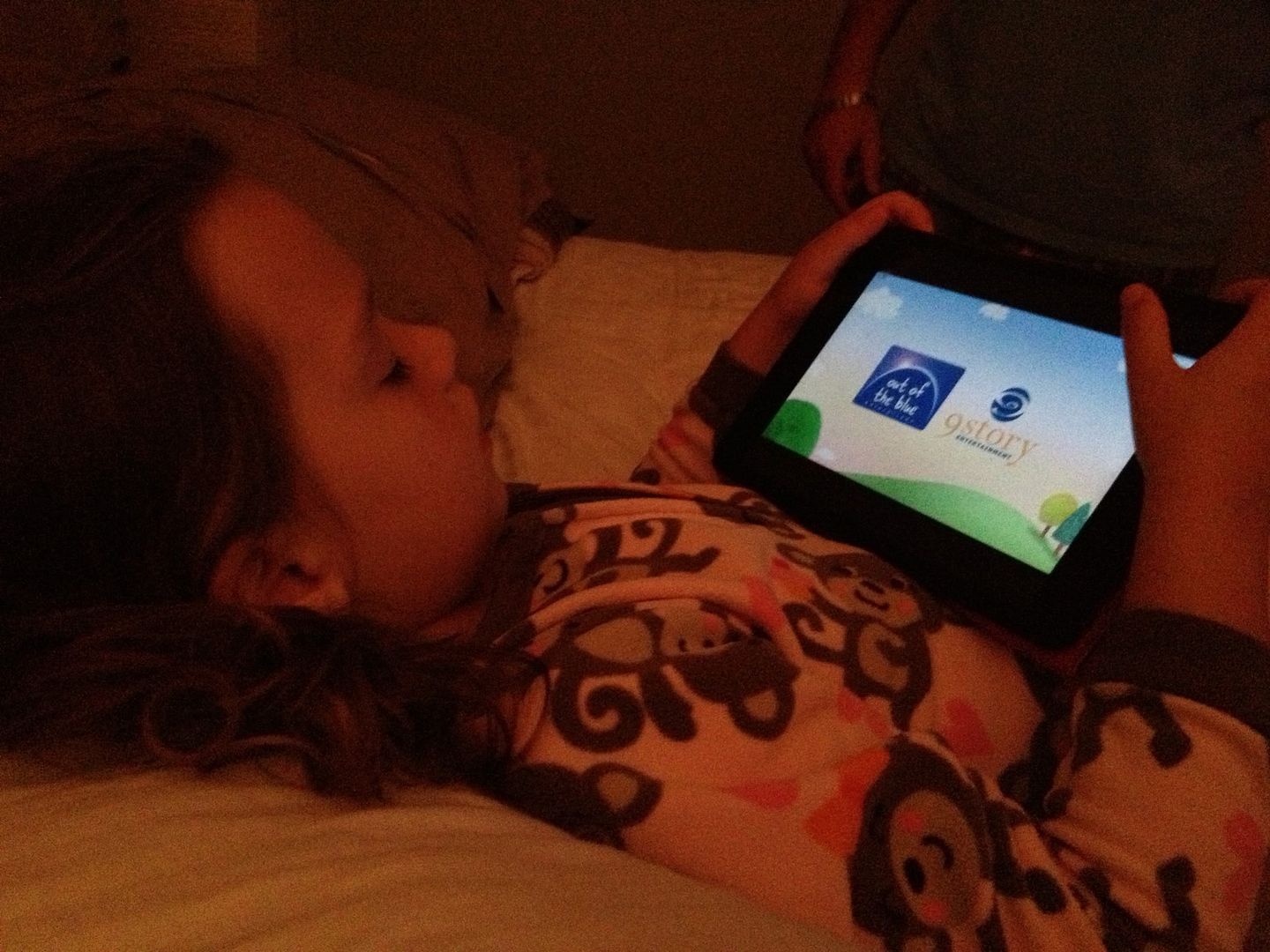 She falls asleep like this all the time. Amazing that she still manages to hold it upright.