This weekend was the annual county fair. It was unseasonably warm...85 degrees!
Last year's fair visit - Click Here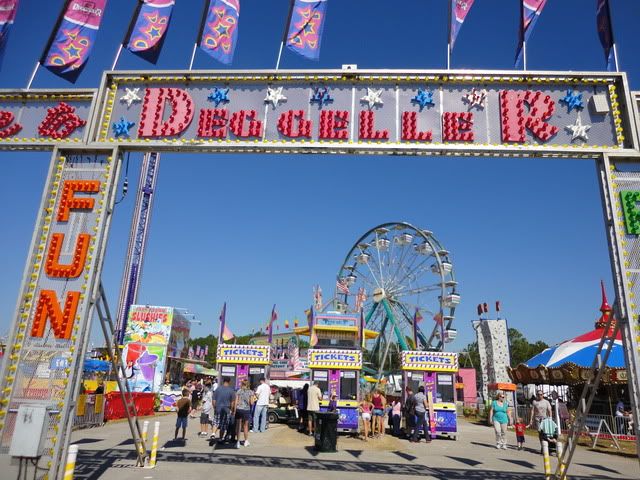 We had over a handful of people comment on the wagon. Everyone's comment was the same..."That is the cadillac of wagons" Honestly I'm really happy about this purchase. We debated this or a double stroller and I'm so happy we chose the wagon.
I die laughing at the title of this station. They even had stickers that said "I'm a super dooper pooper scooper"
Her great grandfather would be so proud if he was still here to see this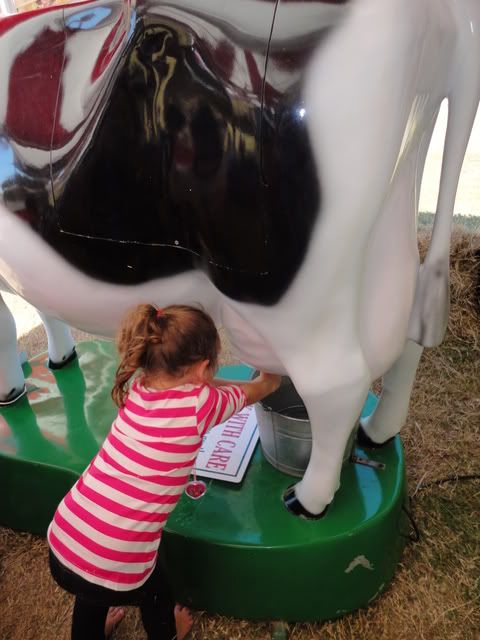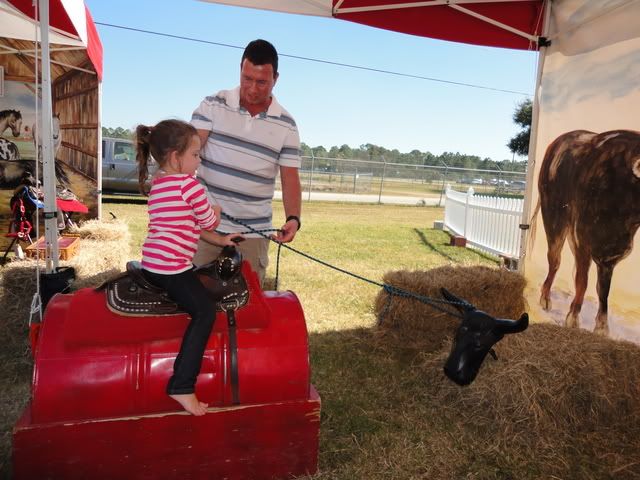 She was hilarious on this ride. The cars would go around the corners super fast and both she and the little girl would scream every.single.time. I was in tears laughing so hard.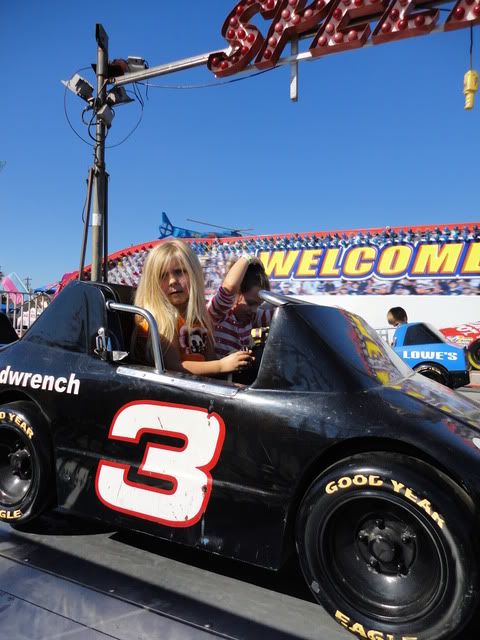 When we 1st arrived at midway she saw this bus up in the air and she said "I'm not going on that. That is scary." By the end of the day she went on it...all by herself!!