Addison loves to be the "baby" so anytime Enzo is in the bath she races to get in.
Brian is anxious for the 4th of July. He bought sparklers and snaps for Addison last weekend.
Building a lego tower while wearing a swim vest...silly girl!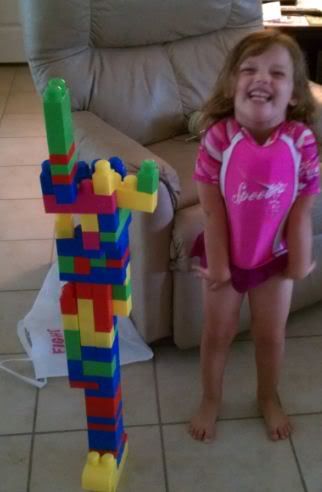 Last week I traveled to Philadelphia and Delaware for work.