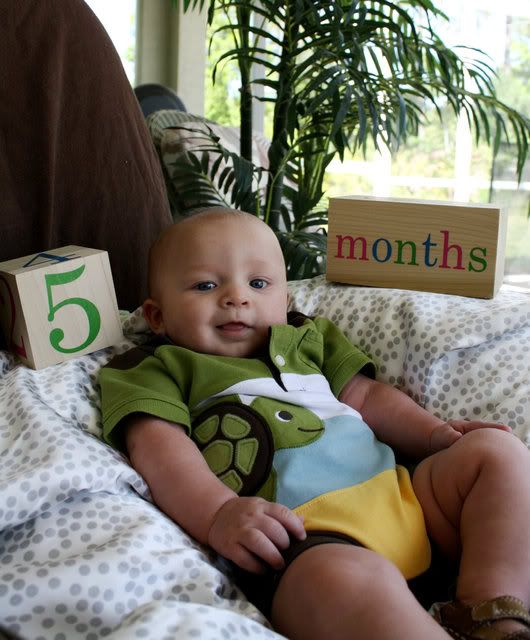 Weight:

18lbs
Clothing:

9 - 12 Months
Diapers:

Size 2
Feeding:

Cereal in the morning with fruit baby food. Vegetable baby food for dinner. 25oz formula per day.
Night time Sleep:

Waking up once a night.
Updates:

He cut two teeth within 10 days of each other. He's done really well with eating solids and prefers the vegetables over the fruits. He is still rolling from his back to his tummy often and has rolled tummy to back twice.